The ball bearing stiffness depends on the elastic deformation (flexure) of the bearing under load. Ball bearing stiffness is expressed as the ratio of load to deformation, ball bearing stiffness depending on the type, structure and size of the bearing. The most important parameters of ball bearing stiffness are:Rolling element type; roller bearings have higher stiffness than ball bearings due to different contact conditions between the rolling elements and the raceways
Rolling material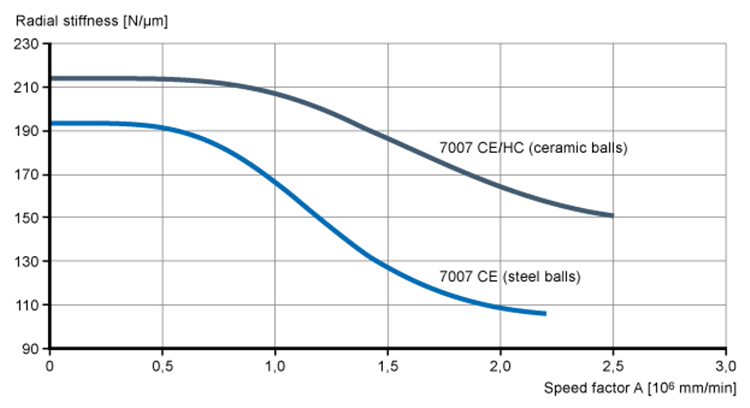 Number and size of rolling elements
Contact angle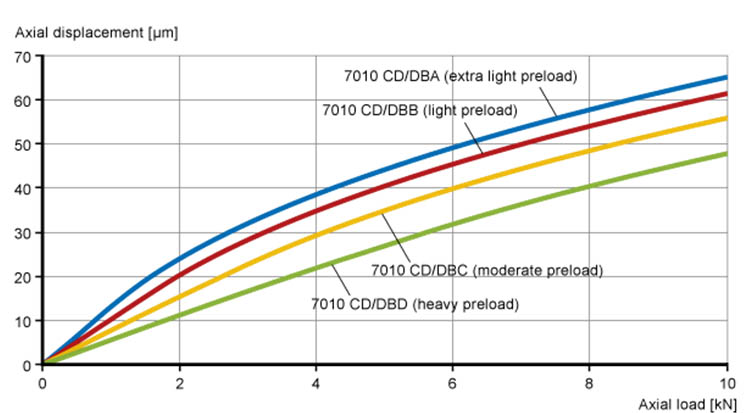 Preload level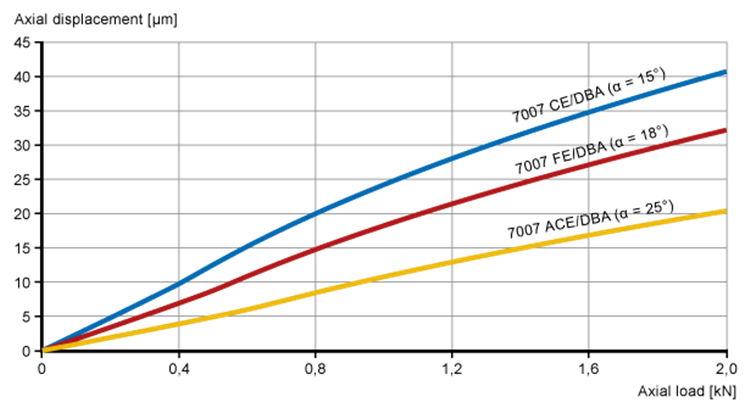 The ball bearing stiffness can be further increased by applying a preload (→ bearing preload). Applying preload to the bearing is a common practice in machine tool applications.
The clearance fit has a negative effect on the ball bearing stiffness arrangement. However, for bearing arrangements using angular contact ball bearings on non-locating ends, clearance fit between the bearings and the housing is necessary. Usually the position of the non-locating bearing is at the drive end of the main shaft, so the effect on the rigidity of the working end system is limited. If you want the drive end to also have high stiffness, you should use a cylindrical roller bearing with a tapered bore. This configuration allows axial displacement of the main shaft in the bearing relative to the housing and allows the inner and outer rings to have an interference fit.
If you need any brand bearings or any models of bearings, please contact me!
Contact: Grace
Email: ntn@llhbearing.com
Skype:+8618668903871
MP/Whatsapp: +8618668903871
Wechat:GraceXu1234