Many people do not know the secret of hybrid ceramic balls bearings
A. the rolling bearing consists of rings, rolling elements and retainers.
Since the contact points of the ferrule and the rolling body are subjected to external loads and rotation, contact pressure and deformation are repeatedly generated.
Due to the material properties of steel bearings, the main form of bearing failure is fatigue spalling, short fatigue life and limited application range. The ceramic balls material (Si3N4) has low density, moderate elastic modulus, small thermal expansion coefficient, high hardness, high temperature resistance, corrosion resistance, non-magnetic, etc. The ceramic ball bearing with silicon nitride ceramic balls as the rolling element can significantly improve the bearing The contact fatigue life greatly expands the application of rolling bearings. It has been widely used in a variety of high-precision, high-speed machine tools, automobiles, racing cars, subways, motors, aero-engines, petrochemical machinery, metallurgical machinery and other fields. At present, silicon nitride ceramic balls and ceramic ball bearings have begun to enter the mass production stage, especially in the machine tool with high-speed precision spindle bearings and high temperature corrosion resistant bearings and other fields have broad application prospects.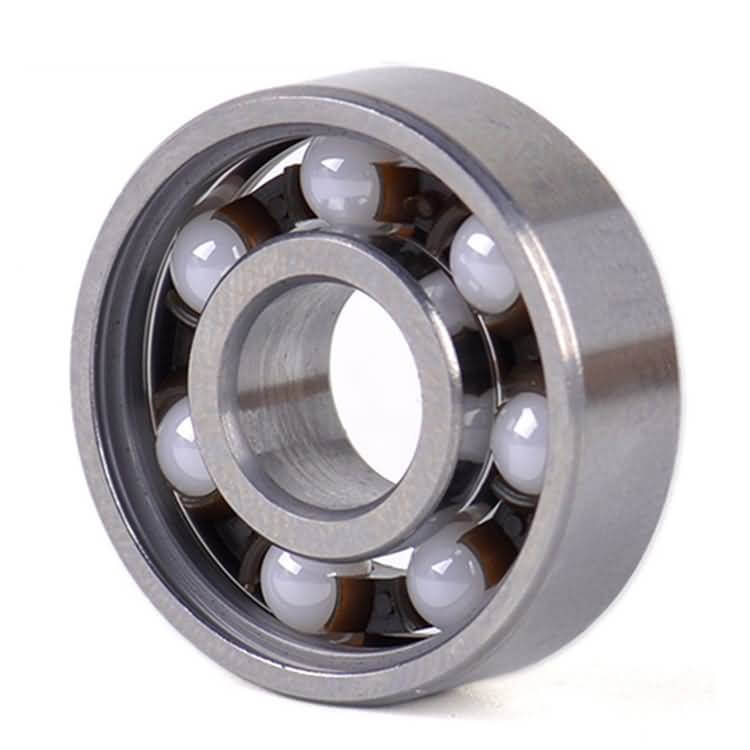 B.Silicon nitride ceramic balls material properties
1. Low density: Because of the low density of ceramic rolling elements, the centrifugal load is small, so that they can work at higher speeds and produce less heat.
2. Moderate modulus of elasticity: The elastic modulus of ceramic rolling elements is higher than that of steel rolling elements, the dynamic stiffness of the bearings is improved, but too large elastic modulus will reduce bearing bearing capacity due to stress concentration.
3. Small thermal expansion coefficient: Small thermal expansion coefficient helps to reduce the sensitivity to temperature changes and prevent jamming. For mixed roller bearings, the applicable operating speed range is wider.
4. High compressive strength: High compressive strength is required for rolling bearings to withstand high contact stresses (For ceramic materials, the strength is usually determined by the modulus of rupture measured by a three-point or four-point bending test).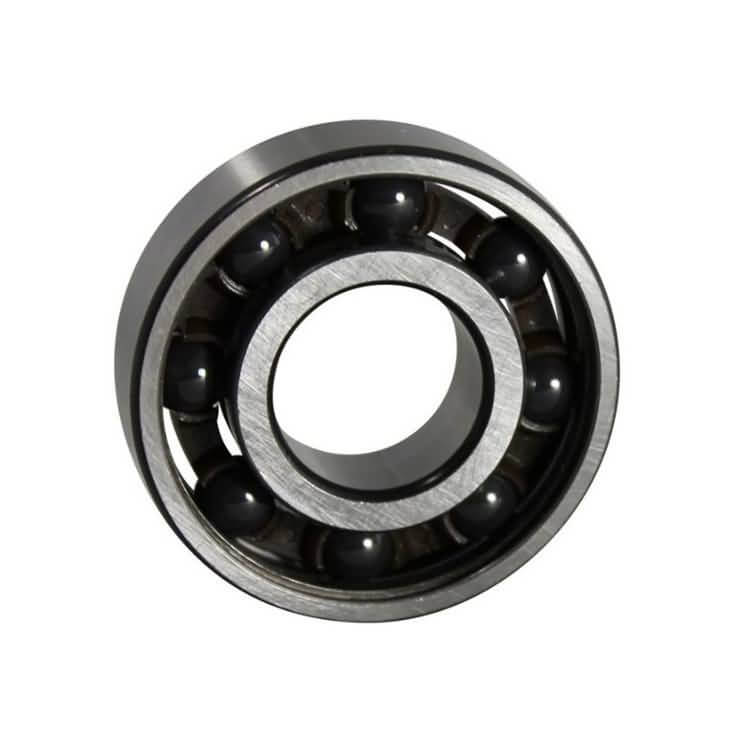 5. High hardness and high toughness: These two properties combine to obtain better surface roughness, and can prevent external hard particles and impact damage.
6. Good rolling contact fatigue resistance: This property is critical to the requirements of the bearing rolling elements.
7. Spalling Failure Mode: If the rolling element fails during work, it should be fatigue spalling. This effective form is a sign of pre-cracking, and it is an effective form of minimizing damage. In some applications with high application conditions, ceramic materials also have some special properties.
8. High temperature and stability: Stable to maintain its mechanical properties in high temperature environments up to 800°C.
9. Corrosion resistance: In the oxidizing and corrosive environment, especially in the contact area where the rolling oil film is squeezed repeatedly, the oxidation resistance and corrosion stability should be provided.
If you need any brands or any models of bearings, please contact me!
Contact: Grace
Email: ntn@llhbearing.com
Skype:+8618668903871
MP/Whatsapp: 008618668903871
Wechat:GraceXu1314