Features of nylon sleeve bushing
The coefficient of friction is 8.8 times lower than steel and 8.3 times lower than copper, and the specific gravity is only one-seventh of copper. MC nylon sleeve bushing can directly replace the original copper stainless steel, aluminum alloy and other metal products. It not only replaces the corresponding metal products well, but also reduces the cost for users, prolongs the service life of the whole machine and parts, and the economic benefits are significantly improved.
In the mechanical aspect, MC nylon sleeve bushing replaces non-ferrous metals and alloy steel as a vibration-resistant and wear-resistant material. A 400 kg nylon product has an actual volume equivalent to 2.7 tons of steel or 3 tons of bronze. The use of MCnylon sleeve bushing parts not only improves Mechanical efficiency reduces maintenance, and the general service life can be increased by 4-5 times.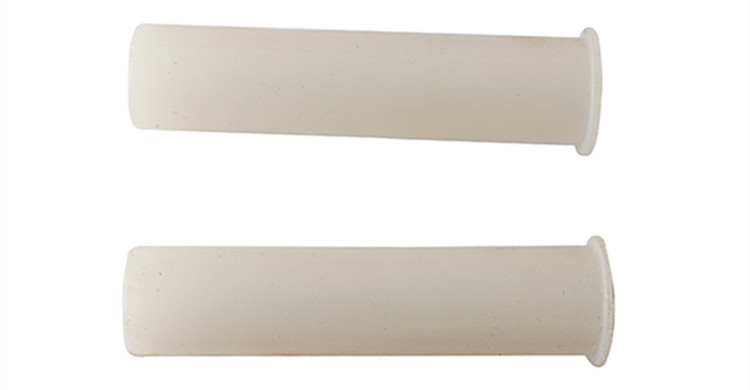 Nylon sleeve bushing application performance
MC nylon sleeve bushing is a new type of engineering plastics. Due to its excellent comprehensive performance, its position in engineering plastics has risen rapidly, becoming an important material, and its usage is increasing.
(1) High strength, able to bear load for a long time;
(2) Good resilience, capable of bending without deformation, while maintaining toughness and resisting repeated impacts;
(3) Wear-resistant self-lubricity, providing better performance than bronze cast iron carbon steel and phenolic laminates in oil-free (or de-oiled) lubrication applications, reducing consumption and saving energy;
(4) Noise absorption and shock absorption, MC nylon sleeve bushing modulus is much smaller than metal, and the attenuation of vibration is large, providing a practical way better than metal to prevent noise;
(5) Compared with metal, MC nylon sleeve bushing has low hardness and does not damage the abrasive parts
If you need any brand or any models bearings , please contact me!
Contact: Grace
Email: ntn@llhbearing.com
Skype:+8618668903871
MP/Whatsapp: 008618668903871
Wechat:GraceXu1234