Ceramic zirconia bearings has a lower bearing capacity than metal and is sensitive to thermal shock.Thermal shock is when the temperature gradient within the material causes different expansions, which lead to internal stresses.This pressure can exceed the strength of such materials to form cracks.
Ceramics zirconia bearing are also more difficult to achieve high quality surface finish.It can grind them to the surface finish of radium 0.1, which allows a P5 precision level to be achieved.However, due to recent technological advances, higher precision classes are now available on carter ceramic bearings.Generally speaking, the advantages and disadvantages of ceramic zirconia bearing can be summarized as follows: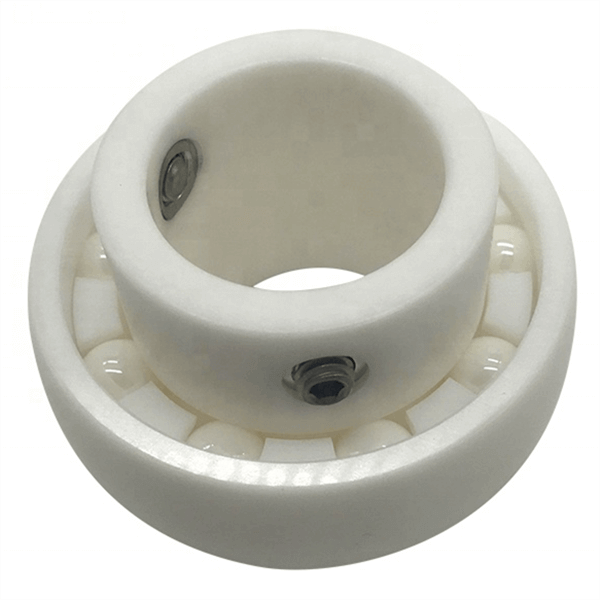 Ceramic zirconia bearings advantages: can be used in high temperature, insulation, corrosion resistance, no lubrication occasions.
Ceramic zirconia bearings disadvantages: difficult processing, high cost.
Ceramic zirconia bearings or metal bearing?
1. The fatigue life of all-ceramic bearing is 10-50 times longer than that of all-steel bearing. The life of mixed ceramic bearing is about 3-5 times longer than that of all-steel bearing.In service life, ceramic bearing is much higher than metal bearing.

2. The friction coefficient of ceramic zirconia bearings is low, so the lubrication capacity of oil-lubricated ceramic bearing is no less than the traditional lubricant commonly used by steel bearing when lubricating oil becomes thinner or less.
3. The rigidity of ceramic zirconia bearing is larger than that of metal bearing, the elastic modulus of ceramic material is higher, and its rigidity is 15-20% larger than that of ordinary steel bearing.
4. Compared with metal bearing, ceramic zirconia bearings is more resistant to corrosion and abrasion.Due to the different materials, ceramic bearing directly leads to better corrosion resistance and abrasion resistance than metal bearing.
If you need zirconia bearings or need any other bearings, please also contact me!
Contact: Leon
Email: nsk@zyslbearing.com
Skype: lh19881023
MP/Whatsapp: +8615098916271