6005 zz: Bearing inner diameter code, inner diameter size:05*5=25mm
Z: The 6005 zz bearing has a metal dust cover on one side
ZZ: Z means one side, ZZ is of course two-sided, that is, bearing with metal dust cover on both sides
If followed by 2RS, it means the 6005 zz bearing has rubber sealing rings on both sides
If following: C3, it means that the bearing clearance is C3 group.
6005 zz bearing is the most representative rolling bearing, bai is widely used.6005 zz is suitable for running at high RPM or even very high RPM, and is very durable without constant maintenance.
This kind of bearing has low friction coefficient, high limit speed, simple structure, low manufacturing cost and high manufacturing precision. 
6005 zz is widely used in precision instrument, low noise motor, automobile, motorcycle and general machinery, etc. It is the most widely used bearing in machinery industry.Mainly bear radial load, but also can bear a certain amount of axial load.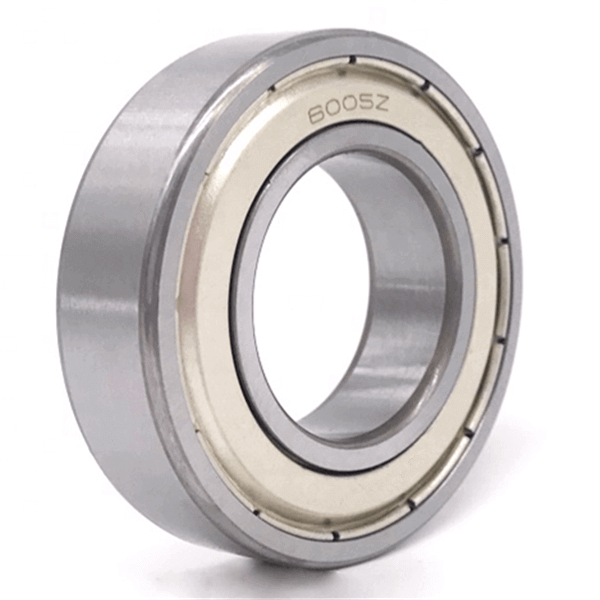 Model:6005 zz
Inside diameter: 25
Outer diameter: 47
Thickness: 12
External dimension (mm) R
min
Minimum chamfer :0.6
Rated dynamic load (N):10100
Rated static load (N) of Cr :5850
Rated dynamic load (kg) of Cr :1030
Rated static load (kg) of Cr :595
The Factor coefficient: 14.5
Limit speed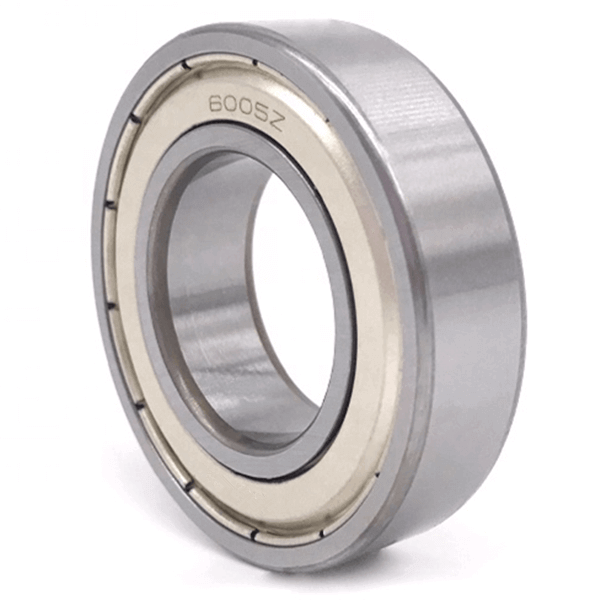 Open type Z·ZZ iron cover V·VV glue seal :15000
Limit speed DDUDU adhesive seal :9500
Limit speed: z Open
Single iron cover: 18,000
A (Max.):2.06
Stop ring groove size (mm) B (minimum):1.35
Check ring groove size (mm)D1(Max):44.60
Ro (Maximum):0.40
Stop ring groove size (mm)rN(minimum):0.5
Stop ring size (mm)D2(Max.):52.7
Stop ring size (mm) F (Max):1.12
Installation size (mm) DA (2)min(min):29
Installation size (mm) DA (2) Max
(maximum) : 30
Mounting size (mm)Da(2) Max (Max):43
Installation size (mm) RA (Max):0.6
Installation size (mm)Dx:53.5
Installation size (mm)CY(maximum):2.9
If you need 6005 zz bearing or need any other bearings, please also contact me!
Contact: Leon
Email: nsk@zyslbearing.com
Skype: lh19881023
MP/Whatsapp: +8615098916271