Structure and precision requirements of miniaturer 684 bearing
Miniaturer 684 bearing is a small bearing with balls as rolling elements, sometimes called instrument bearings or miniature ball bearings, which mainly consists of an outer ring, an inner ring, a retainer, a sealing cover and a ball. There are two specifications: English miniature bearings and metric miniature bearings.
The precision of miniaturer 684 bearing is a key factor of bearing quality. During the development process, the radial and axial deviation, the matching degree of inner and outer diameters and the noise level directly determine the precision of miniature bearings. Generally, the precision of miniature bearings is mostly ABEC 3. Higher-grade miniature bearings, such as those equal to or greater than ABEC 5, are common in some precision applications, and their raceway geometry and smoothness are better.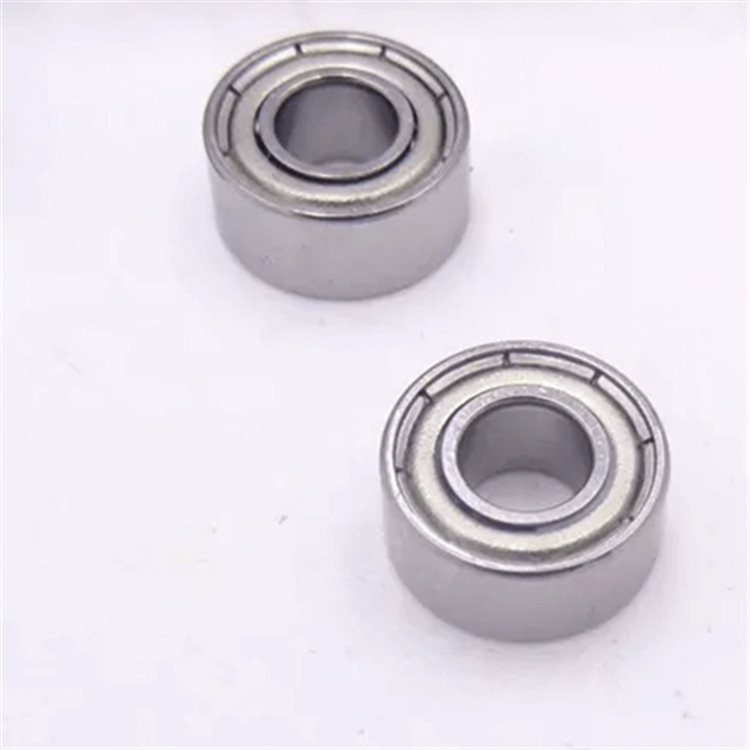 Miniaturer 684 bearing Design Attributes
According to long-term experience, besides accuracy, the important attributes of miniature bearings are speed, life and its quietness during high-speed operation. High speed, low noise, minimum deviation and long service life are important signs of the quality of a miniature bearing. There are some popular types of miniature bearings, such as 688ZZ, 686ZZ, MR128ZZ. These miniature bearings are popular in some applications because of their unique size, low friction and low noise.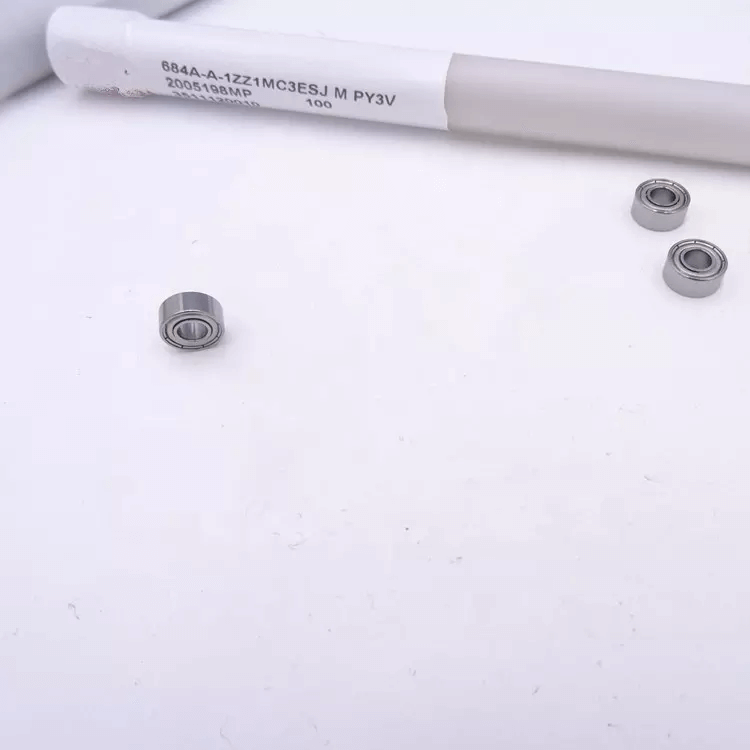 miniaturer 684 bearing material
When it comes to materials, chrome steel is the most common material for ball bearings because of its high load capacity and low noise. In addition, miniature bearings, also known as instrument bearings, are generally not used in high-load applications, and the amount of materials used in specific applications is also small, so stainless steel materials are often used to manufacture miniature bearings.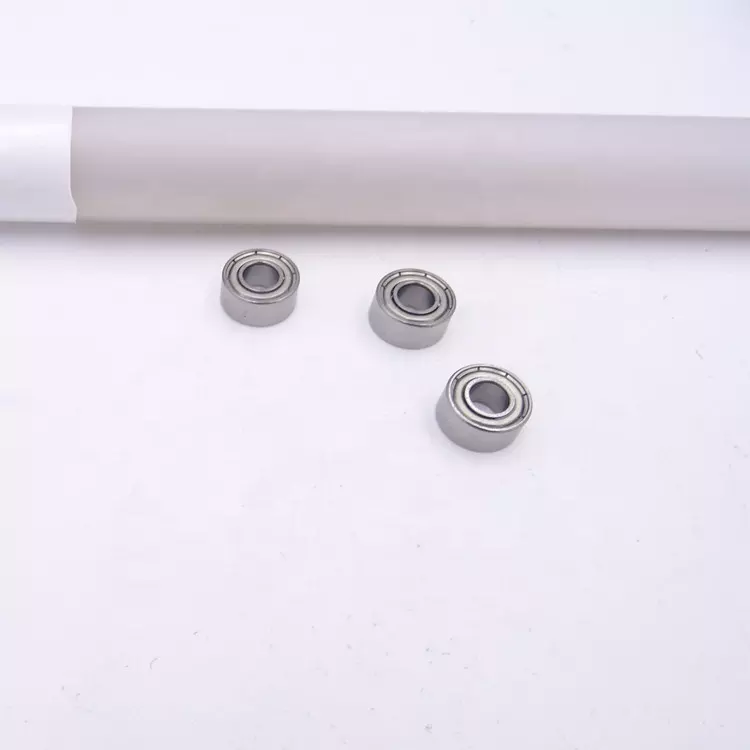 Application of miniaturer 684 bearing
When choosing a ball bearing for a specific application, you must consider the factors such as speed, load conditions, size availability, barrier-free environment requirements and so on. Generally speaking, miniature bearings are suitable for extremely high speeds. In addition, miniature bearings also provide low-level noise, vibration and friction torque performance. They are widely used in medical treatment, instruments, semiconductor equipment, aviation, dentistry, electronic equipment and instruments, robots, computers and other industries.
If you need any brand bearings or any models of bearings, please contact me!
Contact: Bella
Email: skf@llhbearing.com
TEL/Skype/wechat:+8615318805907
Whatsapp: +8615315596312