The steel balls used in bicycle wheel ball bearings are made of special bearing steel, high chromium steel, and the price of only two kinds of steel balls is very different.  In addition, bicycle manufacturers use bicycle wheel ball bearings on some high-grade bicycles, of course, with complete sets of bearings than the bowl type bearing structure is much better, the cost is too much higher.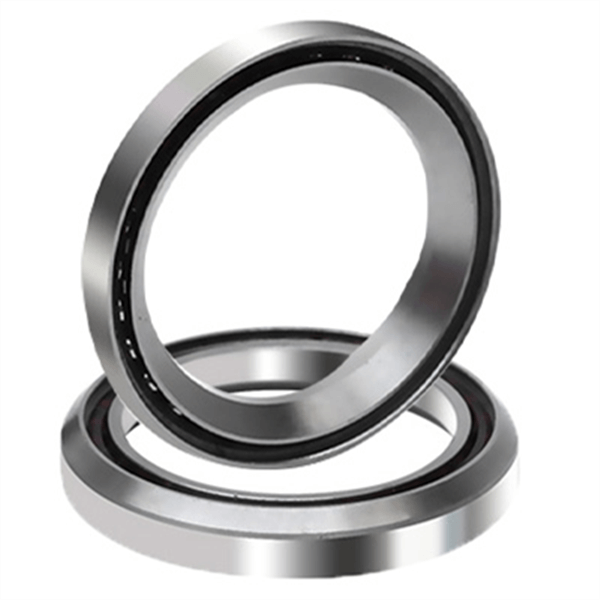 Use common set of bicycle wheel ball bearings the load carrying capacity should use block bearing structure is the same as the bowl, bowl type bearing block structure while using ordinary carbon steel ball chrome plated but USES a full design, set of bearing, although with high chromium bearing steel ball but the small number of steel ball, the cage spaced out, in order to achieve higher speed.  
How to prolong the service life of bicycle wheel ball bearings? 

Both buyers and sellers will be concerned about the life of bicycle wheel ball bearing. For example: bicycle wheel ball bearings mainly bear radial load, can also bear radial load and axial load. But for the life of bicycle wheel ball bearings are not very well understood, the following three measures to extend the life of bearings:  
(1) In order to make the clearance between the bearing retainer and the bearing ring in the direction of radius larger than the eccentricity, the internal structure is improved;  
(2) The strength of the retainer is improved by optimizing the shape and plate thickness through FEM analysis;  
(3) In order to prevent the surface damage caused by the reduction of lubricating oil, the guide groove is designed in the bearing ring.  
If you need bicycle wheel ball bearings or need any other bearings, please feel free to contact me to get more detail!
Contact: Leon
Email: nsk@zyslbearing.com
Skype: lh19881023
MP/Whatsapp: +8615098916271