Slewing bearing is a large bearing that can withstand the combined load,can withstand large axial, radial loads and overturning moments at the same time.The common noise of slewing bearing is dust and scratches. How can this noise be solved effectively?Maolei Bearing provides you with the following common methods. slewing bearing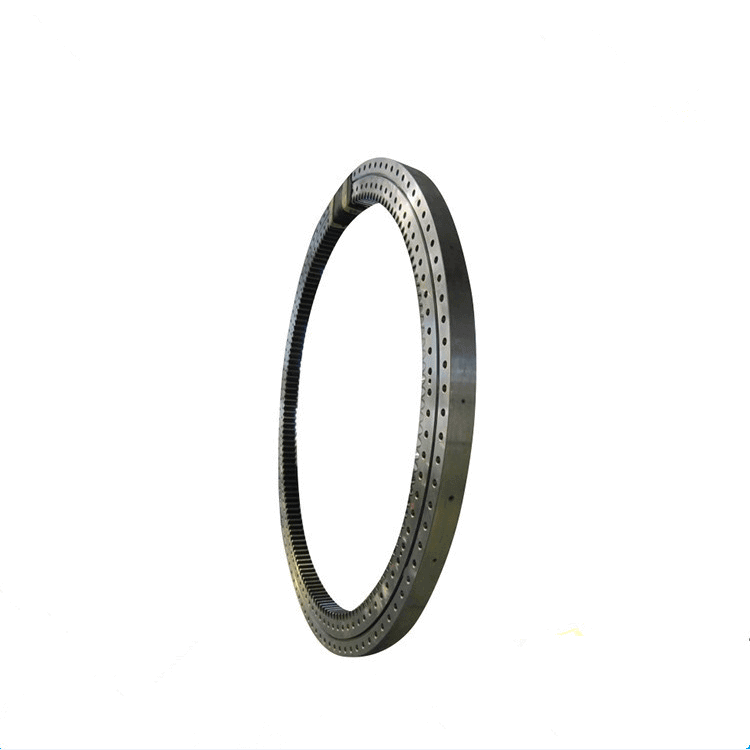 1.Host-related noise and its countermeasures                                                                                                         This noise is not caused solely by slewing bearing ,therefore, finding the cause from the bearing side alone is ineffective.Take full attention to the host ,if necessary, improve the performance of the host.Now mainly describes the buzzer sound and rack resonance sound common in electric motors.
A.The buzzing of the motor and Its Countermeasures                                                                                                                            The axial vibration of the motor shaft can cause a lot of high-frequency noise - beeps,its frequency is the same as the frequency of axial vibration.It can be constant or changeable.The method of preventing beeps is the same as the method of preventing axial vibration
B.Bearing frame resonant sound and Countermeasures                                                                                                                     When the axial natural vibration of the outer ring mass system causes the natural bending of the slewing bearing frame in the axial direction,a condition known as resonance noise sound will follow.Increasing the preload method can increase the axial natural frequency of the outer ring's quality system,destruction of resonance conditions, reduce noise.
2.Scars sound control method
If the rolling surface of the slewing bearing is cracked, indented or rusted,will give out periodic vibrations and noise like riveted rivets,cycle which may be fixed but most with a certain relationship to the rotational speed,scars continuously occur on the channel,and this noise with the installation and lubrication conditions there are some changes.This kind of noise control method: When installing, can't hit the bearing,
after assembling the bearing and the shaft,when installed in the bearing housing, it prevents the bearing from being installed obliquely;
prevent bearing corrosion preventing shock and vibration during transport and the inventory;use a high viscosity grease.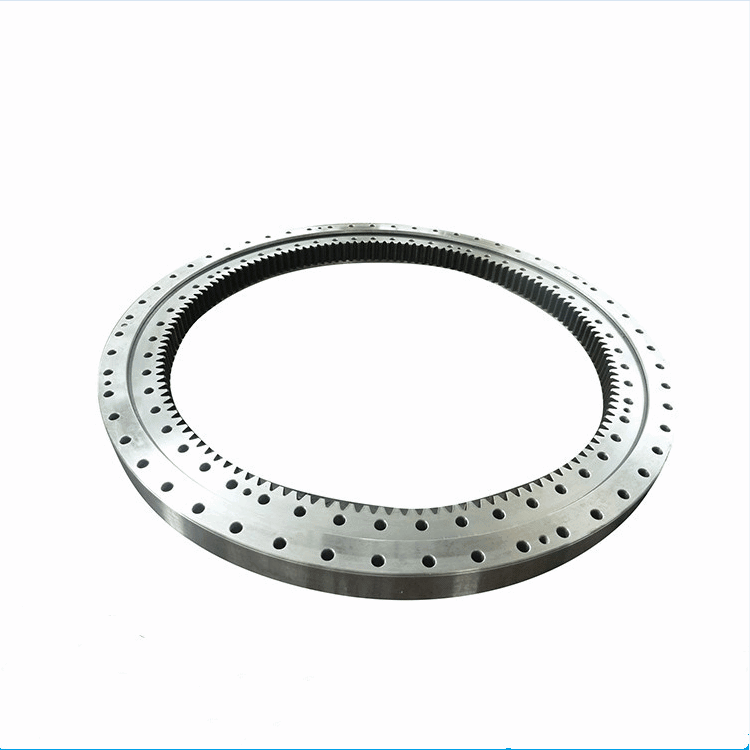 3.The noise caused by lubrication factors and its countermeasures of slewing bearing                                         Lubricant selection error, insufficient lubricant, or aging hardening ,both can cause vibration and noise in the slewing bearing.And this noise does not have a certain rule.For this situation, only use the right lubricant.adjust the amount of lubricant,extend the service life of the lubricant and reasonably determine the replacement cycle.
4..Control method of dust sound of slewing bearing
Improve the cleaning method of slewing bearing,the bearings, shafts, seat holes and matching parts are all strictly cleaned before installation;remove the foreign matter in the lubricant;improve bearing sealing.Avoid using plastic cages with impure materials or foreign bodies.
If you need the slewing bearing or other specifications of bearings,please contact me any time!
Contact: Grace
Email:ntn@llhbearing.com
Skype: +8618668903871
MP/Whatsapp: 008618668903871
Wechat:GraceXu1314