The fidget spinner is the most hot sale products in 2017,it is made of plastic frame with bearings,the main bearing is ceramic bearings 608,it could be used as center bearing for the fidget spinner,the outer 3 bearings also use 608 bearings,it is very hot and beautiful bearing.the application for ceramic bearings 608 is widely.
Ceramic bearings 608 are made entirely of ceramic material and are superior to common steel bearings in many ways. Ceramic is the perfect material for any application seeking to achieve higher RPM's, reduce overall weight or for extremely harsh environments where high temperatures and corrosive substances are present. Applications such as cryopumps, medical devices, semiconductors, machine tools, turbine flow meters, food processing equipment, robotics and optics. Ceramic materials commonly used for bearings are Silicon Nitride (Si3N4), Zirconia Oxide (ZrO2), or Silicon Carbide (SiC.)Ceramic bearings 608 have excellence performance as special electrical and magnetism resistance, wear and corrosion resistance, lubrication and maintenance free when working, especially high and low- temperature application.
Application for ceramic bearings 608:the ceramic bearings 608 could used in Medical instruments, cryogenic engineering, optical instruments, high-speed machine tools, high-speed motors, printing machinery, food processing machinery,etc.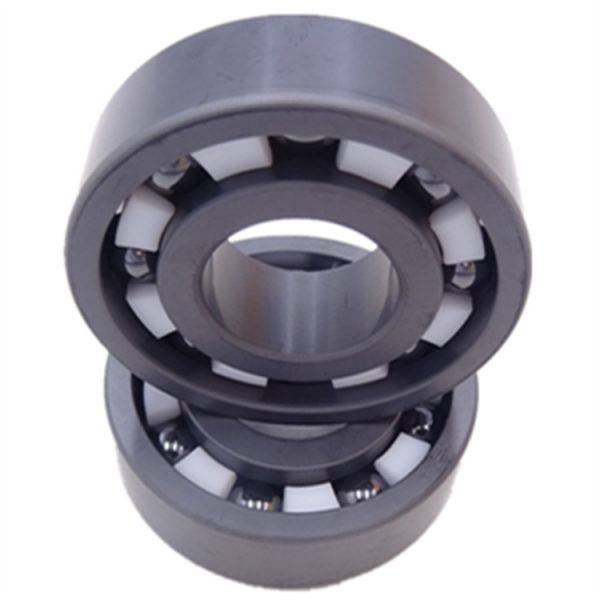 Advantages for ceramic bearings 608 :
1.High precision bearings,P4 ,P5 and P6.
2.Rings are made of refined ceramic material.
3.Cage:Peek & PTFE cage .(can assure constant working under 250 centigrade)and peek cage also is the ideal cage for the high speed as it can provide the lubrication during bearing working, and it has the property of self-lubrications.However for normal applications, steel cage and Nylon cage is enough.
4. Balls: we use G3,G5 high precision Si3N4 ball for the high speed.
5. Radial clearance: Normal C0,or C3.
6.Not only for the high speed, but also Hybrid bearings has the insulation functions. Hence for the small size of bore dia.40mm,also can be used for the insulation bearing purpose.
If you need ceramic bearings 608 or any models of bearings, please contact me!
Contact: Leon
Email: nsk@zyslbearing.com
Skype: lh19881023
MP/Whatsapp: +8615098916271