The four-row cylindrical roller bearing application are mainly used for rolling machines such as cold and hot rolling mills and billet openers.The bearings are of separate structure, and the bearing ring and rolling body components can be easily separated.Therefore, it is very convenient to clean, inspect, install and disassemble the bearings.
This is some introduction for cylindrical roller bearing application:
FC type cylindrical roller bearing application:
1,Automobile: rear wheel, transmission, electrical components.
2,Electrical: general motors, household appliances.
3,Others: instruments, internal combustion engines, construction machinery, railway vehicles, loading, unloading and handling machinery, agricultural machinery, various industrial machinery.
FC type bearing is composed of two outer rings and an inner ring, each outer ring on both sides of a baffle with a middle baffle, the inner ring without baffle.
FCD type cylindrical roller bearing application:
Machine tool spindle, high frequency motor, gas turbine, centrifugal separator, small car front wheel, differential pinion shaft,oil pump, roots blower, air compressor, all kinds of transmission, fuel injection pump, printing machinery.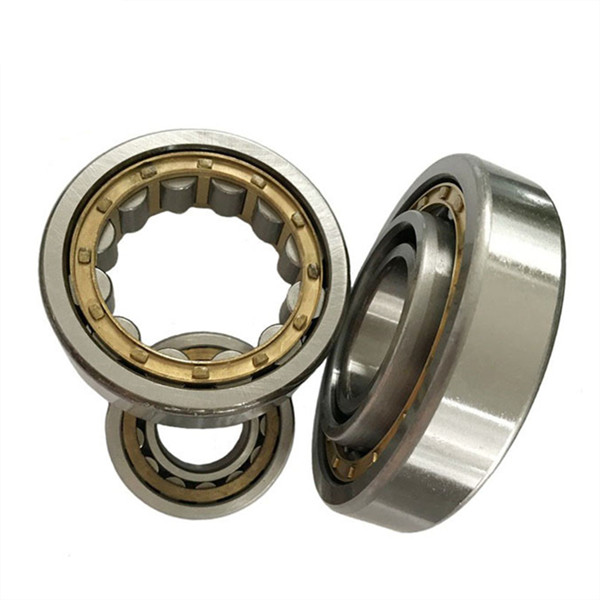 FCD type bearings are actually composed of two NN type bearings.
FC and FCD bearings allow for axial displacement in both directions between shafts relative to the bearing seat.Therefore, this kind of structure is suitable for mobile end bearing.The retainer of this type of bearing mostly adopts the vehicle-made entity 13:58.
Cylindrical roller bearing application for cage: steel plate pressing cage (Z shape), copper alloy cutting cage, pin cage, synthetic resin forming cage.
Cylindrical roller bearing application also include many other places: such as hydraulic generator, vertical motor, propeller shaft for ship, reducer for rolling screw of steel mill, tower crane, coal mill, extruder, forming machine,medium and large motor, generator, internal combustion engine, steam turbine, machine tool spindle, reducer, loading, unloading and handling machinery, all kinds of industrial machinery.
If you want to know more cylindrical roller bearing application or need any other bearings, please also contact me!
Contact: Leon
Email: nsk@zyslbearing.com
Skype: lh19881023
MP/Whatsapp: +8615098916271