The electric insulating bearing adopts special spraying technology, and it is sprayed on the outer surface of the bearing with high quality plastic film, which has strong binding force with the base body and good insulation performance, which can avoid the electric corrosion of the bearing caused by induction current, prevent the damage of current to the grease,rolling body and raceway,and improve the service life of the bearing.Application for electric insulating bearing is motor, generator, especially frequency conversion motor more widely used.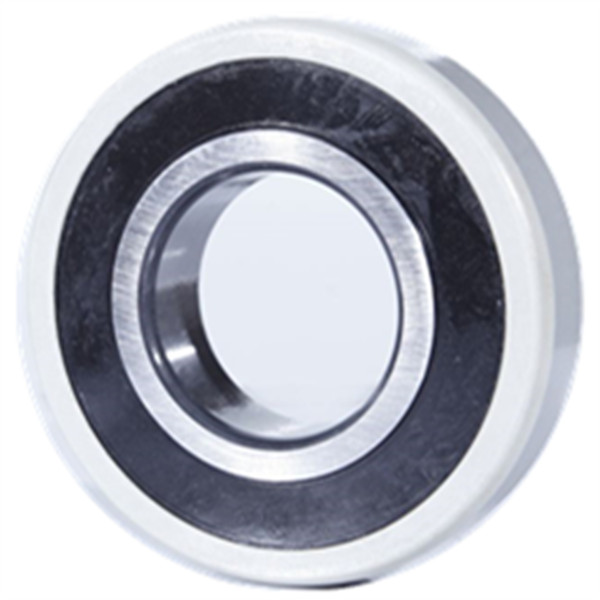 electric insulating bearing categories:
Electric insulated deep groove ball bearing
Electric insulating Angle contact ball bearing
Electrical insulating cylindrical roller bearing
Inner or outer ring insulated bearing with oxide coating
Hybrid bearing with electric insulating ceramic rolling body
electric insulating bearing characteristics:
The process has been continuously improved, and in the insulating bearing, there is a coating of 100 p m thick on the surface of the outer or inner ring, which can withstand voltage up to 1000 V DC.The special spraying process can form a layer of uniform thickness and highly uniform adhesion, which can be further treated so that it can be free from the influence of moisture and humidity.According to different bearing series and sizes, the electric insulating bearing is provided with the following cage:Enhanced nylon 66 retainer,Stamping steel plate holder,Vehicle - made solid copper holder.
Advantages for electric insulating bearing:
Electric insulating bearing can avoid the damage caused by electrical corrosion, so they are more reliable to operate in the motor than ordinary bearings.It is more cost effective and reliable than other insulation methods, such as shaft or shell insulation.Insulating bearings have the same dimensions and basic technical features as non-insulating bearings and are therefore 100% interchangeable.
If you need electric insulating bearing or any models of bearings, please contact me!
Contact: Leon
Email: nsk@zyslbearing.com
Skype: lh19881023
MP/Whatsapp: +8615098916271
Wechat:leon15098916271