One direction CSK series keyway bearing CSK30PP-2RS is a bearing that can rotate freely in one direction and lock in the other direction. One direction keyway bearing is also called overrunning clutch bearing.In its metal shell.It contains many rollers, needles or balls, and the shape of its rolling seat (hole) enables it to roll in one direction only, and will produce a lot of resistance in the other direction (the so-called "One Direction").
The working principle of the one-way keyway bearing CSK30PP-2RS: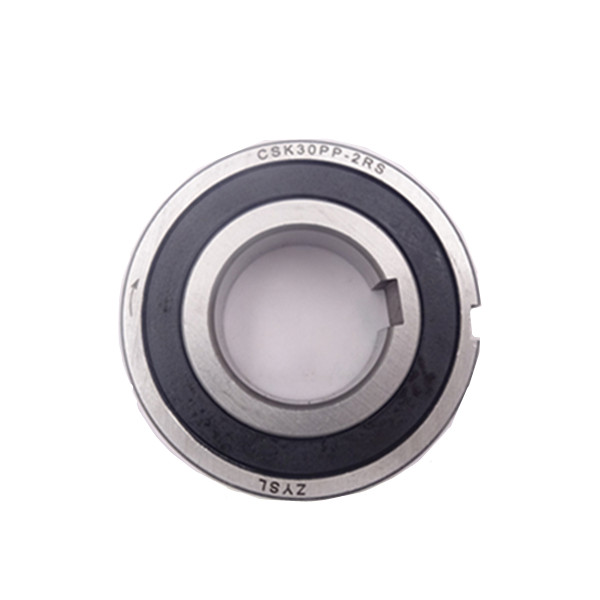 1. Wedge type design
This wedge type one-way overrunning clutch is generally composed of an inner ring, an outer ring, a wedge block group, a wedge block cage, a strong spring and a bearing. The wedges transfer force from one raceway to the other by wedging between the inner and outer rings. Wedges have two diagonal diameters (the distance from one corner of the wedge to the other diagonally), one of which is larger than the other. Wedge action occurs when the inner and outer rings rotate relative to each other and force the wedges to have a larger vertical position on a relatively large cross-section.
2. The action of the self-locking angle wedge mainly depends on the wedging and self-locking angle of the wedge between the inner and outer rings.
The basic concept of the wedge one-way clutch requires that the friction coefficient of the wedge is related to the sudden torque generated by the inner ring in the driving direction, and this friction value must be larger than the tangent of the self-locking angle. If conditions are not safe, wedging will not occur.
3. Slope and roller design
The slope and roller type one-way clutch basically consists of an outer ring with a cylindrical inner diameter, an inner ring with a slope, and a set of rollers that are respectively subjected to spring force and are always in close contact with the inner and outer rings. As long as the rotation of one of the raceways in its direction of motion has an effect on the other, this arrangement inherently ensures the immediateness of the overrunning speed and the immediate driveability.
One Direction keyway bearing CSK30PP-2RS Main application: textile machinery; printing machinery; automobile industry; household appliances; money detector.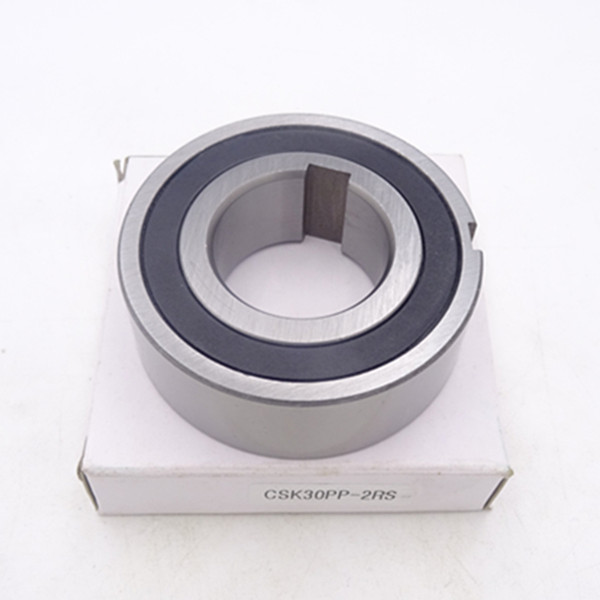 The usual maintenance is mainly to prevent the intrusion of pollutants and dust. Some improvement technical measures can be selected to move forward to achieve more satisfactory needs. Change the lubrication method, such as the use of oil and gas, oil mist and jet lubrication; improve the cooling conditions, etc.
If you need keyway bearing or need any other bearings, please feel free to contact me,we will offer you best quality bearings!
Contact: Leon
Email: nsk@zyslbearing.com