Introduction
The scooter bearing is not as precise as those of the yo-yo, because there are eight bearings and four middle locks on one board, it is best to replace all eight bearings, no matter which shaft explodes first, this is necessary.
scooter bearing cleaning
The cleaning of the scooter bearing is very simple. Take the bearing off the board, wipe off the oil and stains on the bearing with a paper towel, and wipe off the inner wall of the wheel. It is good for the smoothness of the bearing to change the wheels on the left and right. Clean it about once a week. When using the plate, the high temperature generated by the rotation of the bearing will make the glue of the wheel stick to the bearing wall, which will cause inconvenience when changing the wheel or bearing. Therefore, the bearing should be removed and the wheel installed frequently. The bearings can be cleaned at the same time to avoid trouble.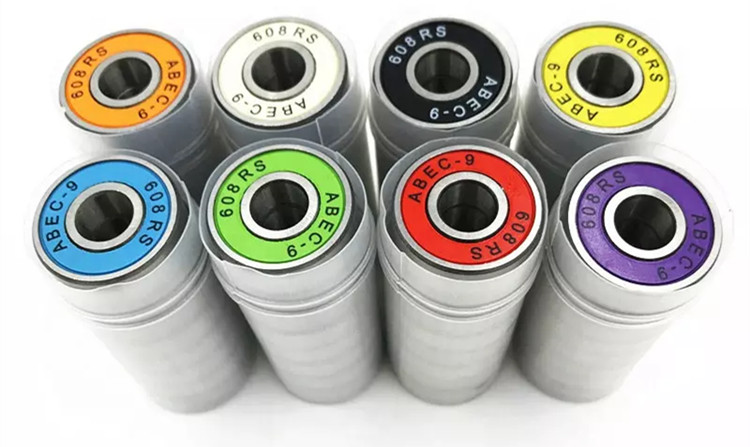 scooter bearing oiling
Remember to apply oil after cleaning. The range of oil is very wide, edible oil can be used, but some people say that the purchased bearings are soaked in gasoline for a week, which is a waste of gasoline, and the purchased bearings should be cleaned after a week It doesn't matter when you apply oil. The newly bought bearing has lubricating oil to store the oil to prevent the bearing from rusting. When using the plate, you can send the oil out of the bearing. When cleaning, remove the oil used for the first time. Oil, these oils do not play a role in lubricating, just like the measuring cylinder can not be heated and only measure the liquid, only to prevent rust, but the commonly used plate bearing is difficult to rust.
Scooter bearing material:
Bearing steel, stainless steel, hybrid ceramic
If you need any brand bearings or any models of bearings, please contact me!
Contact: Grace
Email: ntn@llhbearing.com
Skype:+8618668903871
MP/Whatsapp: +8618668903871