V-shaped bearing v625zz are normally installed at the centre of the pulley wheels that are used for pulley systems. In other words,it is a special type of deep groove ball bearing.The most identify feature is that it has a V-shaped groove.But other normal types are plain outer ring.These bearings can be made from different materials and can perform functions that other bearings cannot do。
The V-shaped V625zz bearing roller rolls on the outer ring surface of the guide rail of the roller, and a circular motion system is designed, thereby realizing the perfect combination of linear motion and circular arc motion.
Zinc plated steel pulleys are an economical line of pulley ball bearing offered in our wire rope pulley catalogue designed for use with small cables. High-quality precision steel pulley ball-bearings, case hardened steel races, machined raceways, heat resistance and light lubrication are the main features of this mount pulley.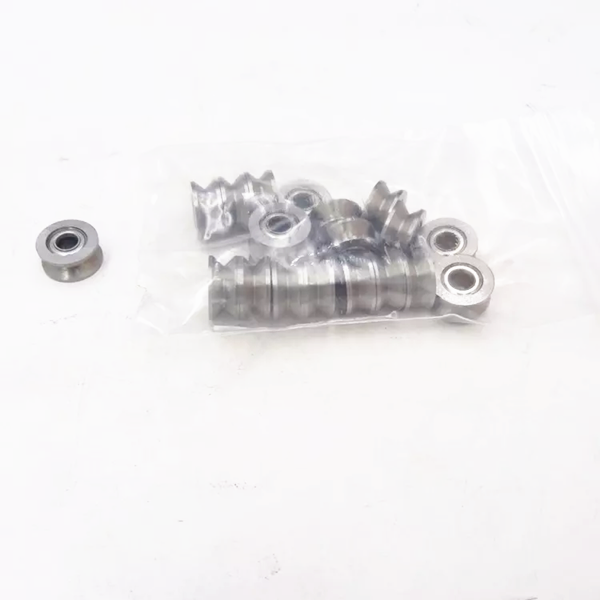 ・V-shaped V625zz ball bearing roll on the V-shaped guide rail surface of the rollers, which can achieve high linear speed
・The V-groove V625zz bearing of the roller bearing and the V-shaped surface of the roller V-shaped guideway have good contour consistency, so the noise is lower
・Using V-shaped ball bearing V625ZZ can reduce the accuracy requirements of the installation datum, greatly reduce the accuracy requirements of the installation datum surface, and save time and effort in assembly.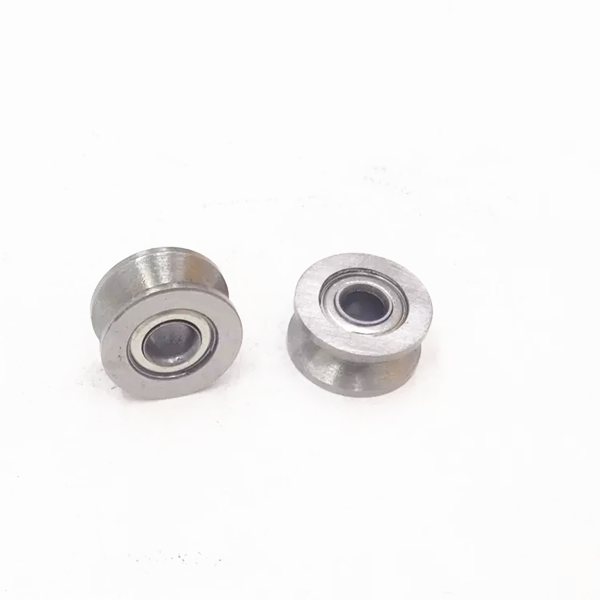 In the high speed and should not use V-shaped V625zz bearing, can also be used to withstand the pure axial load. And deep groove ball bearing specifications of the same size of the other types of bearings, such bearings friction coefficient is small, high speed limit. But impatient impact, not suitable for heavy loads.
If you need any brand bearings or any models of bearings, please contact me!
Contact: Leon
Email: nsk@zyslbearing.com
Skype:+8615098916271
Wechat:leon15098916271