Where to get skateboard bearings? As a professional skateboard bearing manufacturer in China, we have two advantages compared with other industrial counterparts. First of all, our skateboard bearings are cheaper because we are producers, we want to expand sales through low profits and quickly gain more market share. Secondly, we can customize according to the customer's requirements, including printing the customer's logo on the bearing shield, making customized packaging and non-standard sizes. You can find out more about us with the following content.
Where to get skateboard bearings size: Usually in the skateboard industry, 608zz (8x22x7mm) is the more popular and widely used bearing. Most customers will choose this specification, while others may use other sizes, including 6900zz (10x22x6mm) 627zz (7x22x7mm) and 688zz (8x16x5mm).
Where to get skateboard bearings Tolerance: Our grades for skating bearings include ABEC-1, ABEC-3, ABEC-5, ABEC-7 and ABEC-9, ABEC-11. ABEC-7 is more favorable, because abec has higher cost performance, relatively lower price and good quality.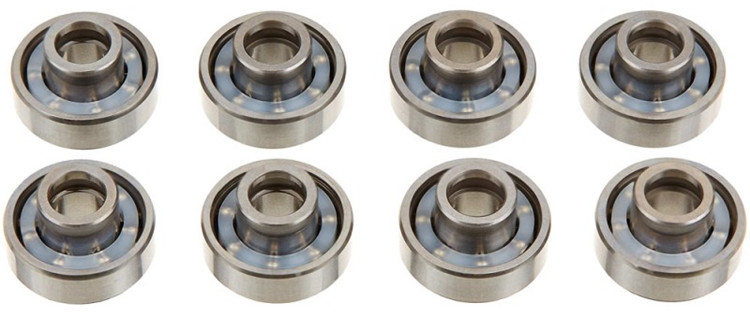 Where to get skateboard bearings Shield/seal: There are two types of seals for skateboard longboard bearings, metal guards, rubber seals. Customers can choose from a variety of colors, almost all colors are available for customers to choose from. In addition, we can print the specified logo on Seals according to customer requirements.
Where to get skateboard bearings cage: We have two types of holders, stainless steel holders and nylon holders.
Where to get skateboard bearings Ball and ring material: Chrome steel is a commonly used material for skateboard bearings. Other high-quality materials such as black chrome steel, gold-plated chrome steel, stainless steel, ceramics, etc. are also your better choice.
Where to get skateboard bearings Lubrication: Two lubrication methods: grease and oil. Advantages of grease lubrication: better protection of bearings; extended bearing life. The advantage of oil lubrication: the bearing rotates quickly, but the noise is louder than grease lubrication.
Where to get skateboard bearings Accessories and special bearings: In addition to standard skateboard bearings, we also offer some accessories and special longboard bearings.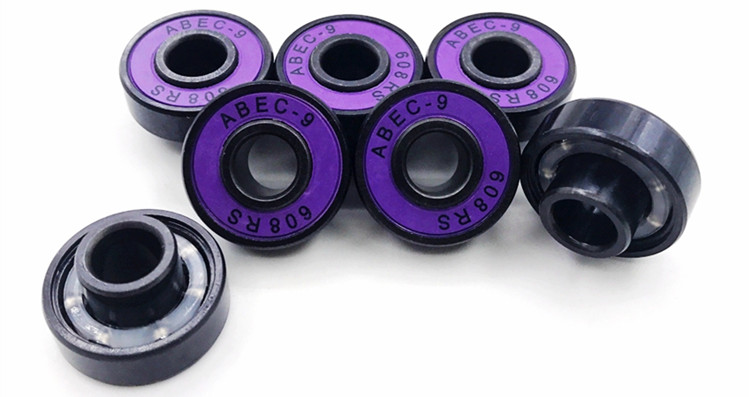 Where to get skateboard bearings packaging: If the customer does not have special requirements, standard packaging will apply. We can also meet a variety of requirements, for example, if the customer wants a logo or other special packaging displayed on the package.
Where to get skateboard bearings? We have many years of experience and experience in skateboard bearings to meet the demanding requirements and specifications of skateboard bearings. The environment in which the skateboard bearings are used is mainly based on the outdoors. After the skateboard bounces, the large impact force on the skateboard bearings and the lateral torque caused by the side slip also make the production requirements of the skateboard bearings very high.
If you need any brand bearings or any models of bearings, please contact me!
Contact: Grace
Email: ntn@llhbearing.com
Skype:+8618668903871
MP/Whatsapp: +8618668903871
Wechat:GraceXu1234