Zz 608 bearing is special bearings for skate shoes,zz 608 bearing size is 8*22*7mm,unit weight is about 0.012kg.
The standard inline skates bearings have the designation "608". The "608" means that the bearings are from the 600 series, with a 8mm inner diameter (the width of the hole, i.e., internal bore),zz 608 bearing are also the standard size for skateboard bearings.
If you are looking for the highest caliber skate bearing, look no further than the exceptional 608 bearing, a durable ball bearing with pure Silicon Nitride diamond polished balls.
What causes corrosion for zz 608 bearing? 
In many cases, zz 608 bearing will rust. There are many reasons for bearing rust. The most common factors in our daily life are the following.  

 1) Due to poor sealing device, it is invaded by water and dirt;  
 2) The 608 bearing is not used for a long time, beyond the rust prevention period, and the lack of maintenance.  
 3) The surface roughness of the metal is large;   
 4) Contact with corrosive chemical media, bearing cleaning is not clean, the surface is stained with dirt, or contact the bearing with sweaty hands, bearing cleaning, not timely packaging or installation, long-term exposure to the air, by air moisture invasion and contamination;  
 5) Ambient temperature and humidity and contact with various environmental media;  Rust inhibitor failure or quality does not meet requirements.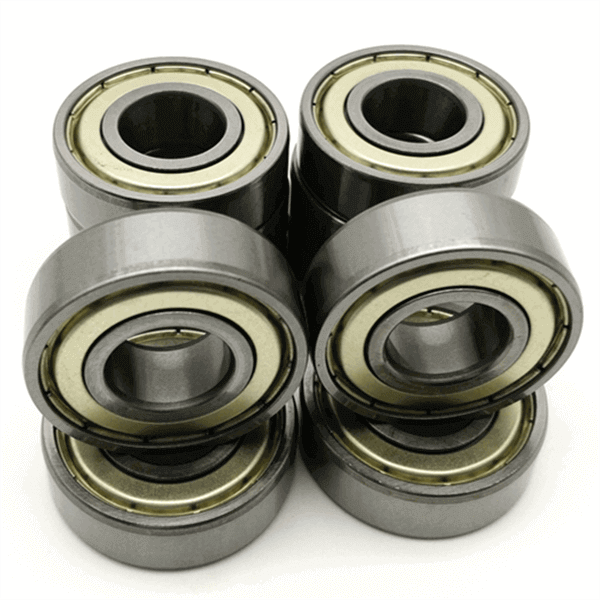 608 bearing is our hot sale bearing in summer each year,we also could customize bearing seals,bearing logo and bearing package as customer's request,there have a customer from UK always buy our zz 608 bearings,then print his own brand on the bearing seals,he told me that his customers like the 608 bearing very much.
If you need zz 608 bearing or need any other bearings, please feel free to contact me!
Contact: Leon
Email: nsk@zyslbearing.com
Skype: lh19881023
MP/Whatsapp: +8615098916271