6201rs bearing is a bearing under the brand of LLH, belonging to the deep groove ball bearing series. 6201rs is a bearing side with skeleton rubber seal ring, namely contact seal, seal ring and inner ring diameter interference. 
Bearing model:6201rs bearing  
Brand:LLH 
New model:6201rs bearing   
Series: deep groove ball bearings  
Inside diameter: 12 mm  
Outer diameter: 32 mm  
Thickness: 10 mm  
Cr Rated dynamic load (N):6800  
Cor static load rating (N):3050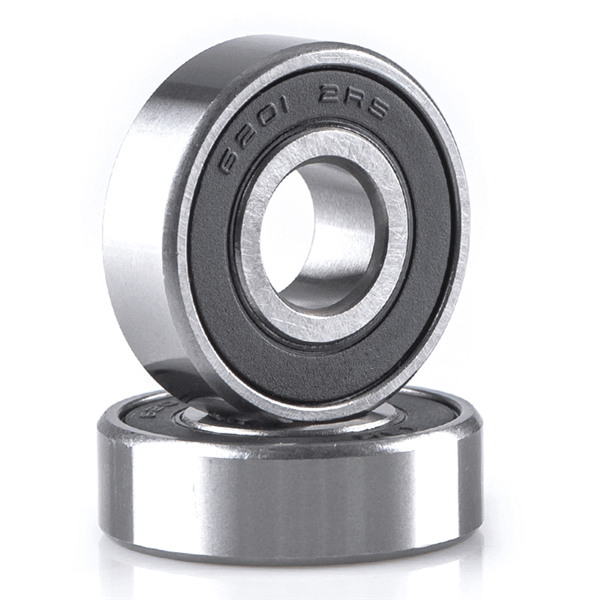 6201rs bearing application:  
Automobile: front wheel, rear wheel, transmission, differential pinion shaft. Machine tool spindles, construction machinery, large agricultural machinery, railway vehicle gear reducer, rolling mill roller neck and reducer.  
Maintenance of 6201 bearings:  
1, improve lubrication quality, control oil pressure, temperature and flow, strengthen oil filtration.  
2. Use fuel oil and lubricating oil in accordance with the provisions.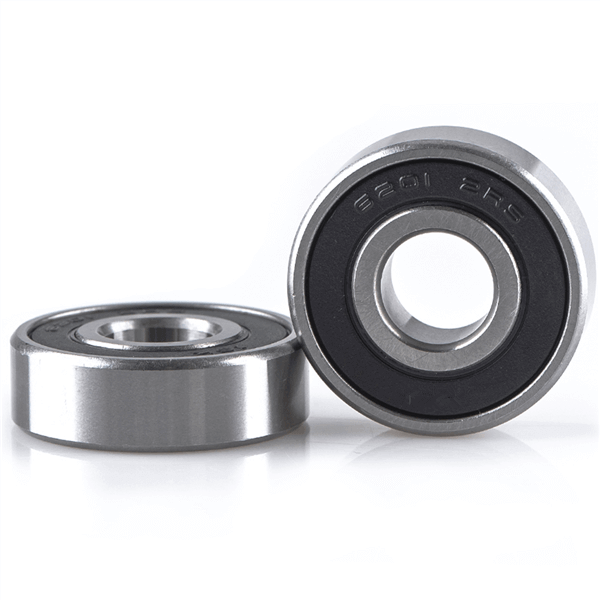 3, control the temperature state of the diesel generator set, working under the condition of supercooling and overheating is unfavorable.  In cold weather, the diesel engine should be preheated before starting, and turn the crankshaft by hand to make the oil enter the friction surface.  
4, bearing and journal surface quality and geometry should be strictly guaranteed.  
5, bearing clearance should be appropriate, the generator set is too large to produce impact, too small poor lubrication, may burn tile.  
The processing form of deep groove ball bearing 6201rs is as follows:  
1, multi-process processing: general bearing production needs 20~40 processes, up to more than 70.  
2, forming processing: bearing parts of the working surface are rotary forming surface, suitable for molding method processing.  
3, precision processing: bearing parts most of the surface to be processed by grinding, grinding size and geometric accuracy are in μm units.  
If you need 6201rs bearing or need any other bearings, please feel free to contact me!
Contact: Leon
Email: nsk@zyslbearing.com
Skype: lh19881023
MP/Whatsapp: +8615098916271