Last week,a customer from South Africa found me,he broused our website.And found us can provide customized service for non-standard sizes.And he is very excited,because he need purchase some small bearings on his fishing reels.But he searched for many suppliers,and there is no suitable one.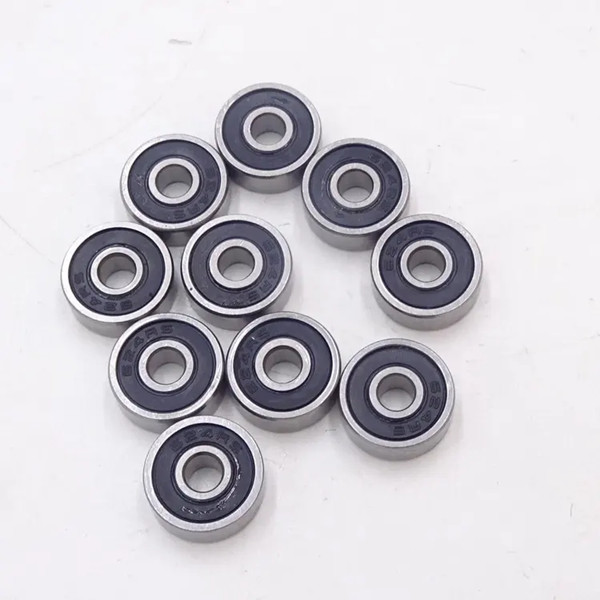 And he told me that his reel is 4 mm,so he need bearing 4mm to go through it.Besides,since the reel need work in water,bearing must be anti-rust,better corrosion resistance.After got all info,I know how to help customre find the type he need.Firstly,I checked all small ball bearing 4mm*ID,there are many small sizes bearing.In this case,I need tell customer the different size,and let him choose the most suitable size for his equipment.Then,since he mentioned anti-rust and corrosion resistance,then I think normal chrome steel can't work fir him.I recommend him stainless steel or ceramic material.
So,there are several different sizes with different material.And I asked customer the size of his fishing reel,he told me the shaft is 4 mm,so the bearing ID must 4mm,and for OD,he told me no more than 15mm.As for width,not very important.According to his description,I found a size may suit.That is 624,bearing 4mm ID*13mm OD*5mm B.Then I ask customer if this size can work for him.And then he went to confirm,gave me feedback this size is perfect,please tell more info.After confirmation o size,next we can proceed with materials.According to his requirements,I told him there are 3 better options for him.
1.full ceramic ZrO2 material,which is excellent wear resistance and corrosion resistance;
2.full ceramic Si3N4,except corrosion resistance,high precision,and high temperature resistance;
3.hybrid ceramic,stainless steel rings+Si3N4 balls,good performance.
I quoted 3 different type price and introduced feature of them to customer,then he told me he need discuss with team,just wait a few days.After 3 days,customer give me feedback,he is interested in ceramic material.And he will took samples of ZrO2 and Si3N4 to test.Hope we can provide more if these work for them.Then I checked shipping cost and send him invoice.Customer paid at once,then we arrange delivery for him.After a few weeks,customer told me the bearings are already in test.So far,they worked well.Maybe they will order more in the future.
In this case,firstly,I need to confirm the bearing model number according to customers info.Then,according to his requirements,we need to know which type suitable for him.Recommend appropriate material for him.Help customer get correct product.
If you need any brand bearings or any models of bearings, please contact me!
Contact: April
Email: nsk@llhbearing.com
Skype/wechat:April15315593063
MP/Whatsapp: +8615315593063