Everyone calls bicycle ball bearing Peilin. In fact, Peilin's name is also a foreign word. The professional name is deep groove ball bearing. Basically, deep groove ball bearing is the most used on bicycles. I have also seen netizens talk about a kind of thrust bearing, which is actually an angular contact bearing. Bicycles are rarely used at present, and the main reason may be the price.
At present, there are the following types of bicycle ball bearing:
1: High-grade bicycle ball bearing: Ceramic ball hybrid bearing, that is, the steel ball is made of ceramic ball (Si3N4), but the inner and outer rings are stainless steel, the domestic brand is 9Cr18, and the international brand is SUS440C.
Advantages: flexible rotation, high speed, durable;
Disadvantages: the bearing groove is easy to scratch and expensive.
2: High-end bicycle ball bearing: stainless steel bearings, stainless steel flange bearings, the difference between these bearings and the above is that the steel balls inside are made of stainless steel, and the material is the same as that of the ring.
Advantages: durable, flexible to rotate, and the price is much cheaper than ceramic ball bearings;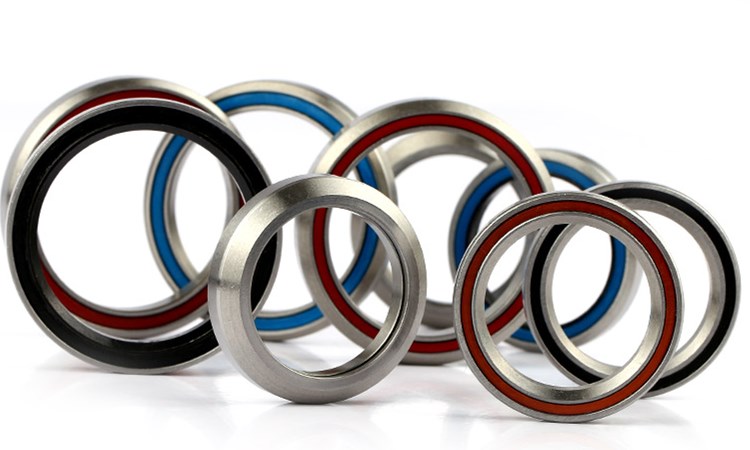 3: Low-end bicycle ball bearing: bearing steel bearing, material GCr15, international brand 52100.
Advantages: cheap;
Disadvantages: not durable.
4: Heavy-loaded bicycle ball bearing: full-ball bearing, that is, there is no bearing retainer inside the bearing, all of which are steel balls.
Advantages: can be overloaded;
Disadvantages: The speed is slow and cannot withstand high speeds.
If you need any brand bearings or any models of bearings, please contact me!
Contact: Grace
Email: ntn@llhbearing.com
Skype:+8618668903871
MP/Whatsapp: +8618668903871
Wechat:GraceXu1234