A lot of friends who like riding bicycles are discussing about ceramic bike bearings. Here I would like to share with you some practical information and knowledge about ceramic bearings.
Ceramic bike bearings are generally divided into two types, one is full ceramic bearing, the other is part of the ceramic bearing.It is easy to understand that the so-called all-ceramic bearing is the inner ring, outer ring and ball bearing made of ceramic materials.And part of the ceramic bearing, we often see is generally the use of ceramic ball, while the inner ring and outer ring still use steel as the material.

One problem with ceramic bike bearings is price.Due to the limitation of manufacturing process, the price of ceramic bearings cannot be the same as that of steel bearings. Therefore, this kind of bearings are not used in many places or many industries. As a result, the production volume is small and the production cost is increased in a disguised way, resulting in high price of ceramic bearings.
Now the main production of ceramic bike bearings is Sweden and Japan.It is also produced in China, with few models and low accuracy.Even in foreign countries and other places, the models are very few and the supply period is very long, in addition, China produces many ceramic grinding balls, are metric system.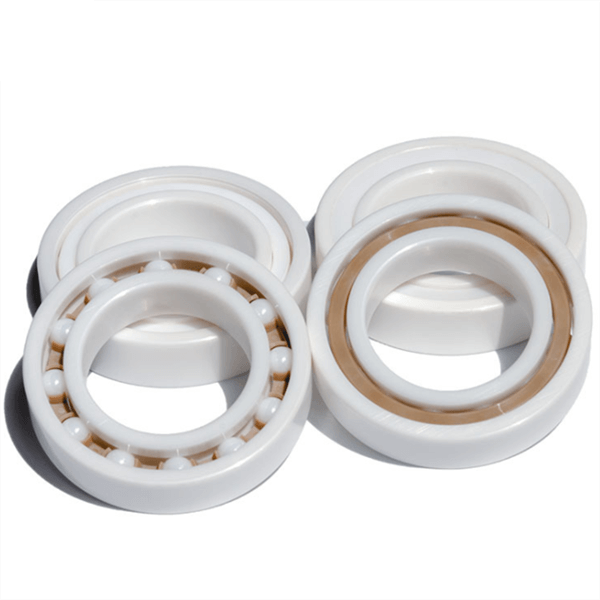 Bicycle use ceramic bearing is very good, of course, ceramic bike bearings have many advantages, high temperature resistance, wear resistance, corrosion resistance, suitable for faster speed, very low expansion coefficient, thermal conductivity is also very low, if the price can be controlled, it on the bike to replace steel bearing is absolutely no problem.Therefore, ceramic bike bearings may not be now, but one day in the future, ceramic bearings may replace steel bearings.
If you need ceramic bike bearings or need any other bearings, please also contact me!
Contact: Leon
Email: nsk@zyslbearing.com
Skype: lh19881023
MP/Whatsapp: +8615098916271