At first, the customer sent an email to inquire about the product details of colorful 608 bearing. First, I checked the customer's company name. I found it on the Internet, and then tried to add the customer's Whatsapp. After communication, I found out that it is a small company. The company has no online promotion, and I can't find the company's online information, so I seriously communicated with the customer about colorful 608 bearing andsend a quote details for bearings.
From the initial recommended size and fodder, to sending samples of colorful 608 bearing to the customer for testing, and then the customer selected several other sizes of bearings for testing, and finally it took about 10 days from the beginning to the delivery of samples, and the order colorful 608 bearing finally sold.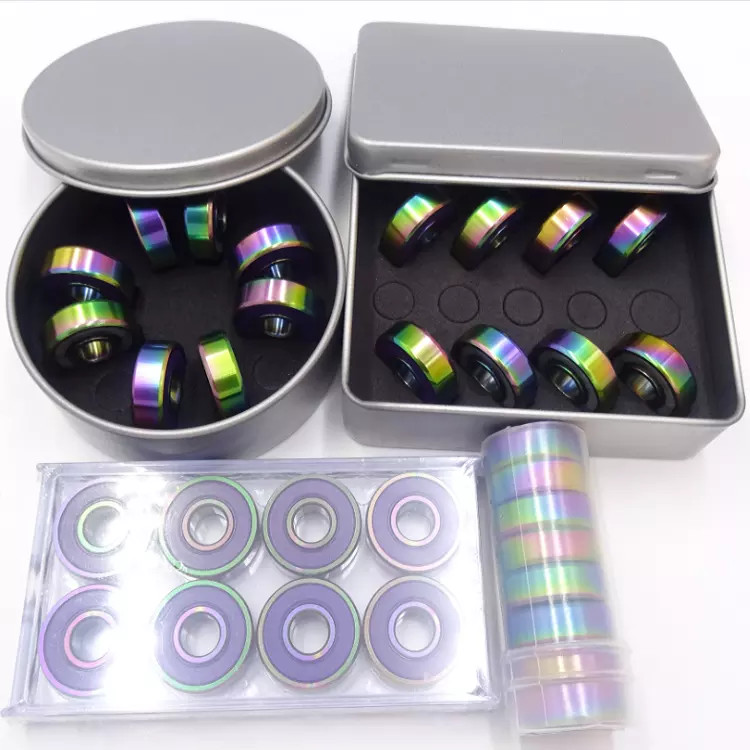 The customer are very satisfied with the quality of our products and intend to purchase large quantity from us in 2022. Thank you for your trust in us!
We are a professinal skateboard bearing manufacturer,our colorful 608 bearing is high rotation speed andspecial using on skatebord. All colors, logos, packages can be customized for you in our factory. Thousands of customers customize bearings in our factory every year,Full chrome steel,steel ring hybrid Si3N4 balls type of 608 skateboard bearings are very popular in customers!
If you need any brand bearings or any models of bearings, please contact me!
Contact: Grace
Email: ntn@llhbearing.com
Skype:+8618668903871
MP/Whatsapp: +8618668903871
Wechat:GraceXu1234