Micro scooter bearings belongs to non-separable bearing, its inner and outer raceway is deep groove type, which can bear radial load, two-way axial load and its composite load, and is suitable for high-speed rotation.Open micro scooter bearing have no special requirements for installation and sealing and are widely used.

Micro scooter bearings with dustproof cover and sealing ring is suitable for low torque occasions. Proper amount of grease has been put into the bearing during production. No need to clean and add grease during installation.The fat of rust resistance, suitable for the operating temperature in - 30 ゜ to 110 ゜ C.Contact type sealed bearing type RS1 (2RS1), its sealing lip seals the groove of inner ring, has good sealing performance.It is also suitable for all kinds of machinery, especially for the high and low temperature characteristics of automobile generator.
Special high and low temperature lubricating grease can also be filled according to different requirements of users.The amount of grease is related to the size of the bearing, generally 25% to 35% of the bearing space.
Micro scooter bearings with stop groove and stop ring can simplify the design institute of bearing box in use, which can not only fix the bearing in the bearing box with stop ring, but also solve the deficiency when the installation part is limited.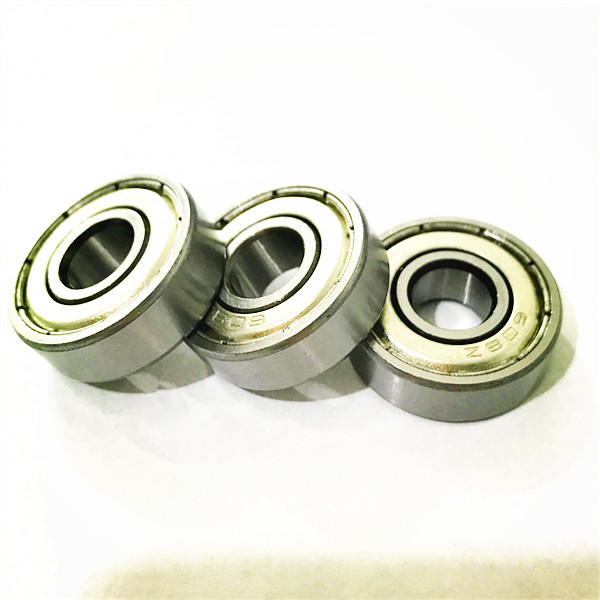 The friction coefficient of micro scooter bearings is small, the limit speed is high, and the size range and form are varied.Suitable for motorcycles and general machinery, machinery industry is widely used in a class of bearings.
Jinan Maolei Bearing is micro scooter bearings manufacturers in Jinan,Shandong province,china,our micro scooter bearings is high quality bearing,it is very popular in both home and abroad.
If you need micro scooter bearings or need any other bearings, please also contact me!
Contact: Leon
Email: nsk@zyslbearing.com
Skype: lh19881023
MP/Whatsapp: +8615098916271