Rotary table bearings is a kind of large bearing with special structure, which can bear large axial load, radial load, overturning moment, etc.
Rotary table bearings structure:
Rotary bearing is usually composed of inner ring, outer ring, rolling body, isolation block and other four parts.Because the core component adopts slewing support, it can bear axial force and radial force at the same time.Its form is very much, but structural composition is basically same little difference.
From left and right are (upper part): 1. Outer ring (with or without teeth)2. Sealing belt 3. Rolling body (ball or roller).
From left and right are (lower part): 1. Plug 2. Taper pin 3. Inner ring (with or without teeth) 4. Isolation block or cage.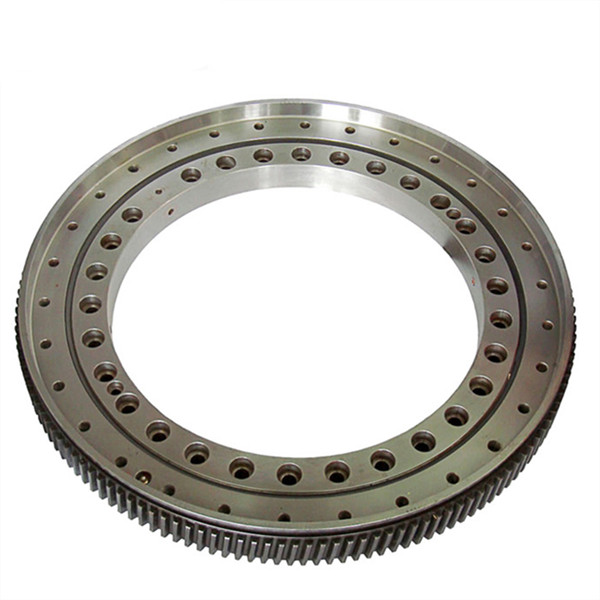 Rotary table bearings material:
Materials for rings and rollers
In general, the rolling body of the rotary table bearings is made of carbon chromium bearing steel which is hardened as a whole.Made of GCr15 or GCr15 simn steel;The bearing ring of the rotary table is made of surface hardened steel. When the user has no special requirements, 50Mn steel is generally selected for manufacturing. But sometimes, in order to meet the needs of the host machine in some special applications, other brands of surface hardened steel, such as 42CrMo and 5CrMnMo, can also be selected according to the specific conditions of use provided by the user.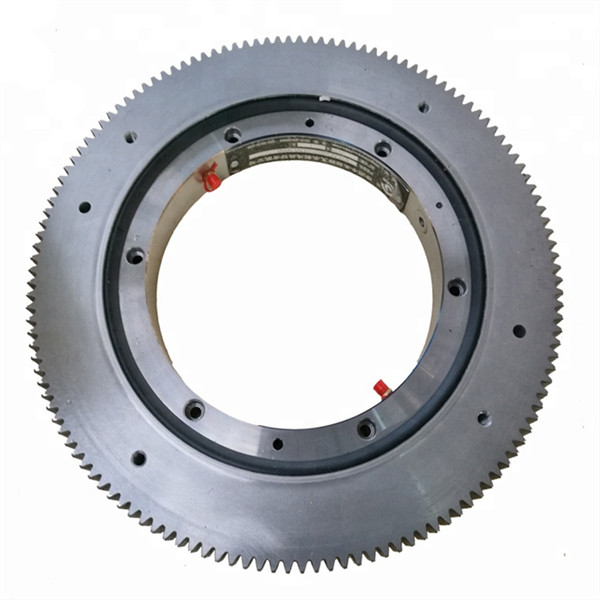 Cage material
The cage used in the rotary table bearings is of integral type, segmental type and isolation block type.The integral and sectional cage is made of 20 # steel or ZL102 cast aluminum alloy.Isolation block type using polyamide 1010 resin, ZL102 casting aluminum alloy, etc.
Sealing ring material
The sealing ring of the rotary table bearings is made of oil-resistant rubber or butadiene rubber.
If you need rotary table bearings or need any other bearings, please also contact me!
Contact: Leon
Email: nsk@zyslbearing.com
Skype: lh19881023
MP/Whatsapp: +8615098916271